Friday, December 3, 2010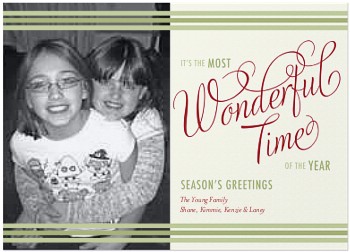 Sweet And Retro Christmas Card

At a demostration recently, a lady handed me a piece of paper with a saying on it & asked if I could do something with it. It was rather long but I love a good challenge. I told her that I would play with it & see what I could do. I read it & it was beautiful, considering I have two girls of my own, I wanted it for myself so here it is...
Never say you can't do something, try it & if you don't succeed try again. Honestly, the only reason you didn't succeed is, you really didn't want to in the first place. I am training for my first 5K (I know SHOCKING), it was something I always wanted to do but well, thought I couldn't. Well, I'm on my way! New motto for 2011 (but I started it now) - LIFE BEGINS AT THE END OF YOUR COMFORT ZONE! - off to finish the last of my holiday orders...
Oh, reminder for those who are last minute---> last day I will be accepting orders in next Wednesday, December 8th. Hope you have a fabulous day! I'm gonna kick back & admire my work for a bit!